WASHINGTON, D.C. and SACRAMENTO, Calif. /California Newswire/ — On Thursday, U.S. Representative Tony Cárdenas (D-CA) and U.S. Representative Blake Farenthold (R-TX) reintroduced the bipartisan Trade Protection Not Troll Protection Act to defend American manufacturing. This legislation would modernize the manner in which the International Trade Commission (ITC) reviews claims, ensuring that American businesses receive fair treatment.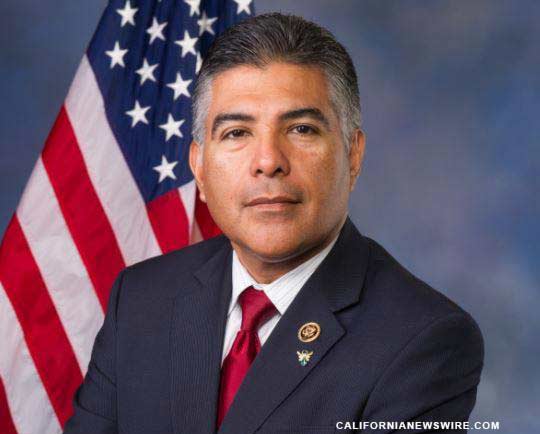 "Every year businesses that employ American workers waste millions of dollars fighting unfounded lawsuits that go nowhere," said Congressman Cárdenas. "This hurts American businesses, workers, and ultimately our economy. Not to mention, these lawsuits put an undue burden on the ITC, and detract from its mission to enforce our trade laws. I'm proud to reintroduce this legislation to streamline processes at the ITC and protect American manufacturers."
"Right now patent trolls are filing abusive claims, which manipulate the marketplace and eliminate U.S. jobs as companies spend millions of dollars fighting these lawsuits," said Congressman Farenthold. "Nobody should be abusing our system to extort money."
This legislation would close loopholes allowing companies that do not manufacture products in the United States to sue American manufactures. Secondly, the bill makes permanent a 2013 pilot program to expedite cases, lowering costs on American businesses. Lastly, the legislation ensures that the ITC prioritizes in its ruling the impact a case will have on consumers. Bill text can be found here.
The ITC Working Group stated, "Our group applauds the bipartisan introduction of the Trade Protection Not Troll Protection Act, by U.S. Representatives Tony Cárdenas (D-CA) and Blake Farenthold (R-TX). We strongly support efforts in Congress to address the abusive practices by patent trolls at ITC. We call on Congress to take up this important legislation and continue to conduct oversight to ensure the ITC sticks to its important mission."
The news story Calif. Congressman Cárdenas and U.S. Rep Farenthold Reintroduce Legislation to Protect American Manufacturers appeared on and is Copr. © California Newswire® - California Newswire.