SHERMAN OAKS /California Newswire/ — Amidst exciting changes in the production and placement of music for television, the California Copyright Conference presents a panel of insiders who will comment on and analyze the current state of the industry. "There are a myriad of opportunities for music in television," notes Eric Palmquist, Senior Manager Disney Music Publishing and CCC member, "and music professionals need to know every one of them." (Event date: January 12, 2010.)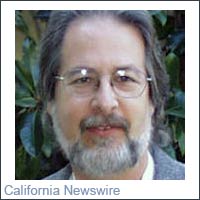 Just as musicians, composers, songwriters, and music publishers welcome the opportunities, they are also aware of tremendous challenges in the arena of TV music, including shrinking budgets and increased competition. The CCC has assembled a panel of successful professionals who will address methods they are using to break through these barriers while positioning themselves for new changes in the decade to come.
Panelists for the program include Jason Alexander (music supervisor for CSI and CSI:NY), John Keane (composer, CSI), Adam Taylor (president of APM), Adam Zelkind (composer, Flavor of Love and The Surreal Life). Moderating the panel will be Shawn LeMone (vice president of ASCAP Film & TV) and Steve Winogradsky (attorney at Winogradsky/Sobel).
The CCC program, "2010: A New Decade in Television Music Emerges," will take place Tuesday, January 12, at the Courtyard by Marriott Hotel, 15433 Ventura Blvd., Sherman Oaks, CA 91403 (near Sepulveda & Ventura Blvd., just West of the 405 freeway). The parking entrance is on Orion Avenue and parking is free with validation at the event.
Check-in is at 6:15 p.m., cocktails begin at 6:30, dinner at 7:00 with the panel to follow.
For more information on The CCC or to register online for the November 10 program, visit: www . theccc . org – or call 818-379-3312.