SACRAMENTO, Calif. /California Newswire/ — Today, Calif. Assembly Speaker Anthony Rendon (D-Lakewood) applauded the Legislature for approving $100 million in Proposition 1 funding for restoration of the 51-mile L.A. River, a priority for the Assembly in state budget negotiations.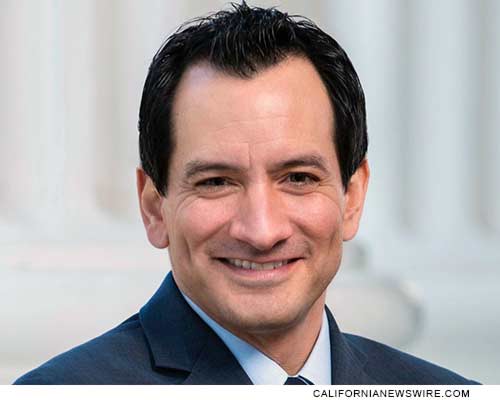 "Study after study has shown communities with green space and community parks have significantly reduced health risks, including lower rates of cancer, asthma and obesity," Rendon said. "I've advocated for restoring the L.A. River and fought for this funding so residents of the Southeast can see an improvement in their quality of life."
Long known as a "concrete ditch" featured in films like "Grease," recent efforts by leaders like Rendon, L.A. County Supervisor Hilda Solis, Senate President Pro Tem Kevin de Leon, L.A. Mayor Eric Garcetti, and renowned architect Frank Gehry have focused on returning natural habitats and green space to the river.
"These funds will help launch our Lower River revitalization efforts, but it's just a start for what will be needed for the river to become the vibrant space so many of us imagine," Rendon added.
The $100 million in funding will be split between the San Gabriel and Lower Los Angeles Rivers and Mountains Conservancy, which is tasked with Lower River restoration through the Lower L.A. River Revitalization Plan, and the Santa Monica Mountains Conservancy, which focuses restoration efforts on the Upper River.
In 2014, Rendon authored Proposition 1, the $7.5 billion water bond, to address California's water infrastructure needs. Included in Proposition 1 was funding for L.A. River for restoration efforts.
VIDEO of Speaker Rendon discussing L.A. River restoration and the community's vision for the river:
https://vimeo.com/223181424/c2d9a5e79f
Website of Assembly Speaker Anthony Rendon: https://speaker.asmdc.org/
The news story Calif. Asm. Speaker Rendon Secures $100 Million Funding For L.A. River Restoration appeared on and is Copr. © California Newswire®, a publication of NEOTROPE®, USA. - California Newswire. - CLICK LINK TO VIEW FULL TEXT OF STORY.