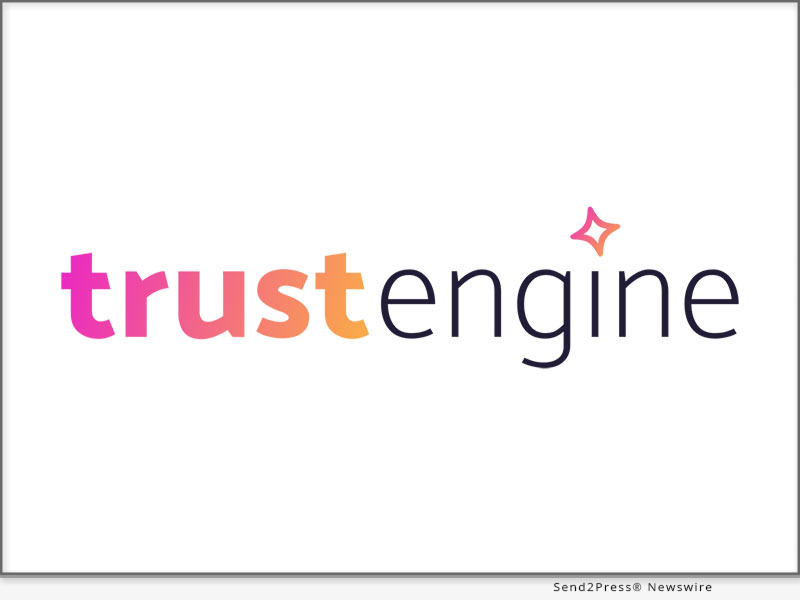 ELLICOTT CITY, Md., Jul 26, 2023 (SEND2PRESS NEWSWIRE) -- TrustEngine(TM), a provider of data-driven homebuyer engagement and education solutions for lenders, today announced the release of its latest Mortgage Market Opportunities Report analyzing trends in the frequency of different types of mortgage opportunity alerts through June 2023.

TrustEngine Chief Visionary Officer Alex Kutsishin summarized three top takeaways for mortgage lenders from this quarter's report::

* TODAY'S SELLERS ARE TOMORROW'S HOMEBUYERS

New Listing Alerts from existing mortgage customers jumped 26.23% quarter-over-quarter, signaling opportunity on the horizon for purchase-focused lenders at a time when the median existing-home sales price of $410,200 is within spitting-distance of its all-time high. But with housing inventory as tight as it is, where will these home sellers go? Real estate agents are in desperate need of lenders who can execute on strategies like these. Armed with TrustEngine's Mortgage Coach Advice Engine, loan officers can bring creative home financing options to life in visual presentations that speed borrower understanding and commitment.

* CONSUMERS ARE EAGER TO GET A HANDLE ON THEIR DEBTS

Risk and Retention Alerts are down for a second consecutive quarter, echoing a macroeconomic trend of decelerating credit card debt growth as consumers try to rein in average household credit card debt of over $5,000 and total household debt of more than $100,000. Cashing out home equity to pay off higher-interest debts remains one of today's most compelling use cases for a refinance - but do consumers still have equity to tap? While Equity Alerts fell in Q2 (down 67.79%), context is key. According to ATTOM, the overall portion of equity-rich homes (properties with loan balances less than or equal to 50% of their market value) is still about twice as high as it was three years ago, meaning almost half of homeowners still have considerable untapped wealth in their properties.

* RATES ARE LOOKING A LITTLE FRIENDLIER

While Rate Alerts and Rate-and-Term Alerts accounted for a relatively small fraction of total opportunities in Q2, their frequency increased significantly on a quarter-over-quarter basis as mortgage rates skirted just shy of 7% throughout Q2. After months of uncertainty in the analyst community, consensus opinion now calls for interest rates to drop back below 6% sometime next year - so the frequency of rate-related opportunity alerts should only continue to increase in the coming quarters.

"In a market this competitive, lenders can't afford a scattershot marketing strategy. They have to use data to zero in on the opportunities with the greatest chance of converting, and that's a moving target that changes month to month and quarter to quarter," said Kutsishin. "TrustEngine's Mortgage Market Opportunities Report shows lenders where to focus their customer outreach and salesforce skills training right now, and this quarter, there's an exciting opportunity to help existing homeowners - customers with whom lenders already have a relationship - who are putting themselves in the market for their next home."

Each quarter the Mortgage Market Opportunities Report identifies the market opportunities of relevance to U.S. lenders and borrowers based on alert data from more than 150 residential mortgage lenders. Much more detail on Q2's alert activity can be found in the full TrustEngine Mortgage Market Opportunities Report.

*Analysis provided for informational purposes only. The data represented in the Mortgage Market Opportunities report is historical. Past performance is not a reliable indicator of future results. TrustEngine accepts no responsibility or liability for readers' use of the key findings or analysis included in this report.

About TrustEngine:

More than 200 independent mortgage companies, credit unions, banks and brokers depend on TrustEngine's innovative solutions to unlock additional loan opportunities, increase conversion and strengthen customer loyalty through individualized, data-driven engagement and education. With Sales Boomerang's intelligent alerts, lenders always know when a past customer or prospect is ready and credit-qualified for a loan. Award-winning loan presentations from Mortgage Coach equip lenders to deliver a consultative home financing experience that encourages faster, more informed loan decisions. New in 2023, the TrustEngine Borrower Intelligence Platform (BIP) combines the best of both flagship products with world-class data analysis and segmentation, sophisticated probability and profitability modeling, intelligent loan pacing and routing, compelling borrower interactions, and ongoing performance evaluation and optimization. The result is a category-leading solution that enhances lenders' existing technology investments and puts data in the driver's seat of every customer engagement. For a closer look at how TrustEngine turns loan officers into trusted mortgage advisors, visit https://www.trustengine.com.

News Source: TrustEngine
Related link: https://www.trustengine.com/
This press release was issued on behalf of the news source, who is solely responsible for its accuracy, by Send2Press Newswire. To view the original story, visit: https://www.send2press.com/wire/trustengine-releases-q2-2023-mortgage-market-opportunities-report/