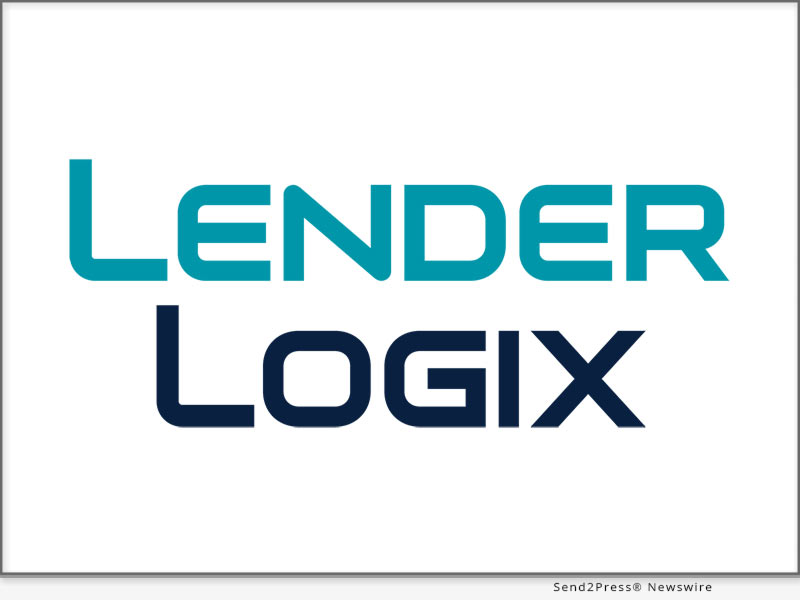 BUFFALO, N.Y., Jul 26, 2023 (SEND2PRESS NEWSWIRE) -- LenderLogix, a leading provider of mortgage point-of-sale and automation software for banks, credit unions, independent mortgage banks, and brokers, today announced the latest release of the Homebuyer Intelligence Report, a quarterly summary of insights into borrower behavior during the home buying process based on data collected by the LenderLogix suite of tools. The latest report covers data collected during the pre-approval and borrower application process during the second quarter (Q2) of 2023.

Pre-Approvals

In Q2 2023, borrowers generated 58,927 pre-approval letters through LenderLogix's QuickQual pre-approval platform, an increase of nearly 11% over Q1. While the average number of borrower logins to QuickQual declined from 12 times in Q1 to 8 times in Q2, loan officers increased their number of pre-approved borrowers by 16% over the period to 28, up from 24 in Q2.

The average pre-approval letter loan amount in Q2 increased by 4% to $302,836 compared to Q1's average loan amount of $292,491. Additionally, the average sales price increased 5% from $334,022 in Q1 to $348,348 in Q2, resulting in an average down payment of roughly 13% versus 12.4% in Q1.

Conventional loans were again the most popular loan type for pre-approved borrowers, with its share remaining virtually unchanged at 71% versus 72% in Q1. Similarly, FHA pre-approval share remained steady at 22% versus 21% in Q1, as did VA (5%) and USDA share (1%).

"Increases in both pre-approval letters generated and average number of pre-approved borrowers per loan officer signal slight improvements in the homebuying market, which is an excellent sign for lenders struggling under recent market conditions," said LenderLogix Co-Founder and CEO Patrick O'Brien. "However, the rise in average sales price, loan amount and down payment indicate that it's only getting more expensive for borrowers to buy so lenders will need to equip themselves with the tools and resources necessary to make homebuying more affordable."

Borrower Conversion

Of the borrowers using QuickQual in Q2 2023, the average number of days between pre-approval and loan submission increased to 89.3 days, compared to 71 days in Q1. The most prolonged duration between pre-approval and application also increased from 622 days in Q1 to 994 days in Q2. The increased length between pre-approval and loan submission did not dissuade borrowers, as conversions from borrowers using QuickQual rose from 56% in Q1 to 58% in Q2, with those borrowers generating an average of 9 pre-approval letters before converting.

"Lack of inventory is certainly one of the main drivers behind the increase in time between when borrowers get pre-approved and when they submit a loan application, which only compounds the challenges facing today's buyers," O'Brien noted. "However, for the loan officers that remain diligent in their outreach to prospects and agents, that effort seemingly pays off. Thus, loan officers should adjust their expectations around the length of today's home search and increase communication during this time to optimize their conversion rate."

Data from the Homebuyer Intelligence Report is available to the industry free of charge. To learn more about LenderLogix, visit www.lenderlogix.com.

About LenderLogix

LenderLogix leverages the four decades of firsthand mortgage origination and real estate experience of its executive team to design customized software and APIs to meet the needs of today's mortgage lenders. The company's suite of products addresses the speed at which today's real estate market moves by delivering technology solutions that create agile and informed borrowers, build strong referral partners and ultimately save lenders time and money. For more information, visit https://www.lenderlogix.com/.

News Source: LenderLogix
Related link: https://www.lenderlogix.com/
This press release was issued on behalf of the news source, who is solely responsible for its accuracy, by Send2Press Newswire. To view the original story, visit: https://www.send2press.com/wire/lenderlogix-q2-2023-homebuyer-intelligence-report-data-shows-slight-increase-in-homebuying-activity-despite-affordability-and-inventory-challenges/